Vectrex Games
Stramash Zone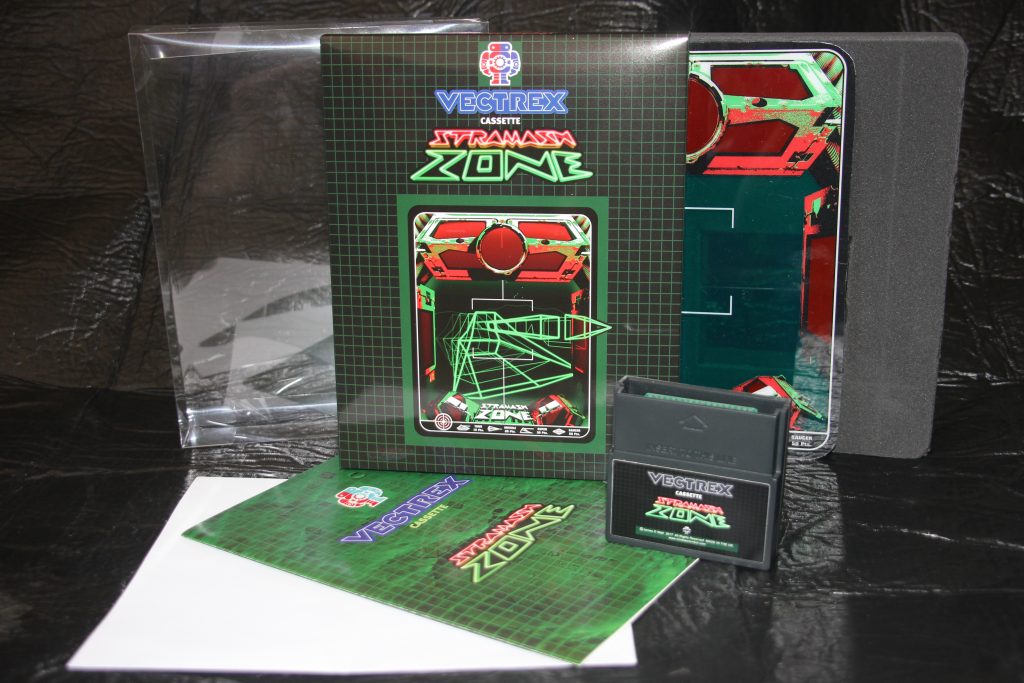 Stramash Zone is a 3D tank game for the Vectrex.
The package includes a full 64k worth of game play, a labelled game cassette, a full colour screen overlay and protective sleeve, a colour manual, sturdy foam box insert, a box and a clear box protector.
SOLD OUT
Stramash Zone is available now for only £36 + postage.
Stramash Zone with UK postage for £36 + £5

Stramash Zone with European postage for £36 + £11
Stramash Zone with US / WorldWide postage for £36 + £13

Vectrex Peripherals
VecTap multi spinner adapter (coming soon)
VecSpinner – 3 button. Vectrex/Atari2600 (coming soon)
VecSpinner – 5 button. Vectrex/Atari2600 (coming soon)
Parts
Vectrex rom cart PCBs (email for bulk orders)
Jamma finger  boards (email for bulk orders)